COACH, TRAINER, SPEAKER, & ENTREPRENEUR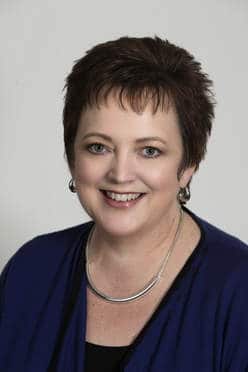 Candi has spent the past 30 years seeking the education and experience necessary to enable her to help herself and others create more satisfying lives. As a Business Advisor with a local non-profit organization, she specialized in working with entrepreneurs to help them grow their businesses. Whether it was teaching new skills, mindset coaching, strategic planning, or preparing for lending, Candi worked side-by-side with business owners to help them get to the next level of success. Previously she worked as the Dean of Workforce Development at a local community college where she provided training, consulting, and facilitation in leadership and workforce development.

Since 1991, Candi has owned and operated an Adult Foster Care home where they cared for dozens of people who become more than just clients, they became family. She has had the privilege of caring for others when they celebrate life's events and when they meet life's challenges. Candi has appreciated and valued caring for others as they transition from this world to the next. All of these experiences have helped her gain clarity into what is truly important in life and to understand that we are all here for a special purpose.
Recently Candi also became the co-publisher of Natural Awakenings Twin Cities Magazine, a monthly publication that focuses on green, healthy, and sustainable life choices.
EDUCATION & CERTIFICATION
Certified professional coach in Core Energy™ Coaching from the Institute of Professional Excellence in Coaching (IPEC).

COR.E Leadership Dynamic and COR.E Transitions Dynamic™  Specialist, a 

proprietary process created by IPEC that provides a systematic approach to creating optimized performance in all areas of life.

Energy Leadership™ Index Master Practitioner (ELI-MP), a one-of-a-kind assessment that enables individuals to hold up mirrors to their perceptions, attitudes, behaviors, and overall relationship capabilities.

Masters of Business Administration (MBA) from Bethel University in St Paul.
MY COMMITMENT TO YOU
To Be Bold & Kind – to say it like I see it while practicing kindness.  To say only the truth, no exaggerations or suppositions and only when it will fo

rward motion. It may not always seem nice, but it will always be kind, because I am committed to your success.

To Connect You with Resources – 

may be a book, a course, an idea, or something else that can help you to reach your goals. This may also be a person who you are meant to meet. It is vitally important for me to build a strong community of like-minded people.

To Have Fun – your success is serious business, and you deserve to have fun.  Having fun makes it easier to reach your goals and stay committed to your vision. Bonus – laughter is a great stress reliever!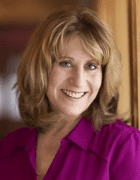 Machelle Lind, Lindly Success Strategies
Candi Broeffle is a visionary who has the knack of mingling people and business without losing the purpose or personality of either. At our first meeting she opened my eyes using my strengths professionally to take the leap from employee to business owner. Over the course of two years she has been a steadfast friend and confidant, ready with advice, reassurance, and on occasion a place to lean when I have struggled, or a firm reminder to focus. She doesn't just work with clients, she tends to them, and grows them, knowing the time and effort she spends doting on them will lead to a fruitful harvest they can enjoy together. She offers the perfect mix of hardcore business acumen with heartfelt guidance, patience and understanding as you carve your path to professional success.